The Whirlwind Of Life
Virtual Exhibition, 11 Jan – 27 Feb 2021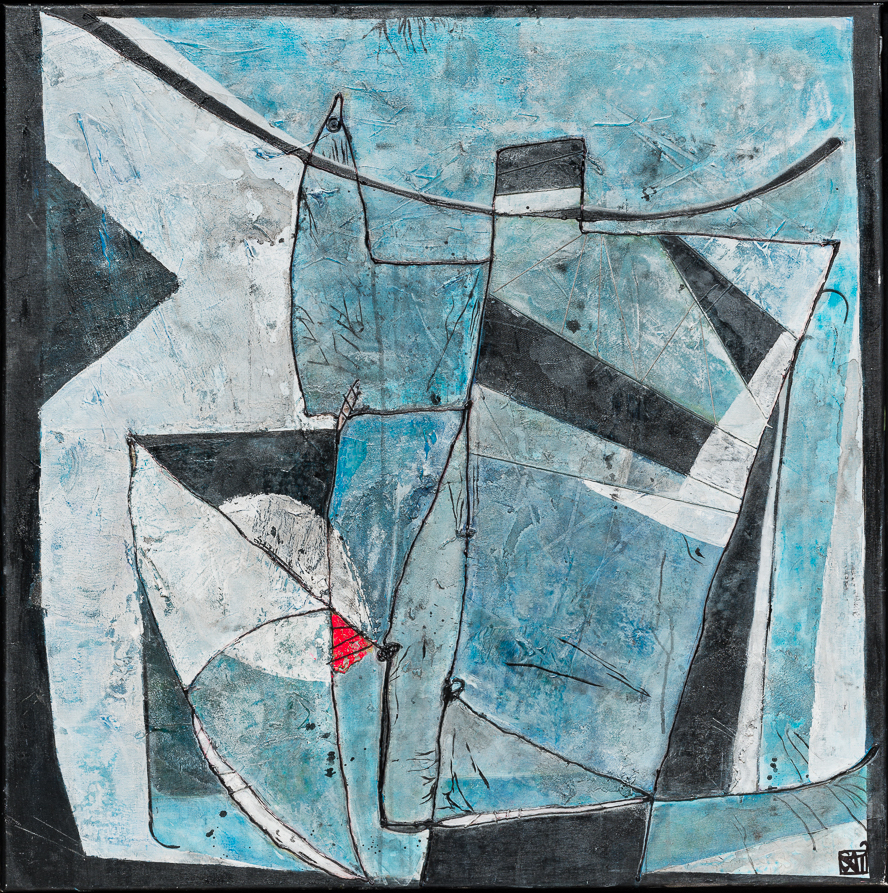 "I totally understand having the urge to touch a painting". After finishing my conversation on the phone with French artist Cécile-Audrey Taurines, this sentence stuck in my head. And for a reason. Taurines' works almost push the viewer to do so (but don't do it!). Something physical and pretty tangible is fixed on them. Emotions, deep thoughts, things we cannot easily say or express, all of a sudden are in front of you, while staring at Taurines' works. The artist sews, literally, those emotions on the canvases. All of her paintings are stitched, one could read it almost as her signature. And a very strong one. Strong like the way she's using colours. "J'adore les couleurs!", she's telling me, "even though my last works are almost monochromes, black and white".
Cécile-Audrey Taurines was born in the South West of France in 1979. After studying law in Toulouse, almost never settling and never really studying art, she lived in the Netherlands and in Belgium when she finally decided to fully work as a painter and to settle in the South West of France, by the ocean (a very important element in her life, private and professional). Her creations are more than painterly works. Each painting is a chapter of an ongoing 'journal intime', a diary. Each form she makes is a page. Each color she uses is something she experienced. With each stitching she's fixing an emotion, a deep thought; and the chapter is closed, a new one is coming soon. The canvases have almost a 'metallic touch', "metal can be really warm", she's telling me on the phone. And she's right. And to make it even warmer, she's including a button in every work, even if you cannot see it, the button is there, hidden somewhere. A treasure hunt on canvas. 'To hunt', it's actually a pretty good verb to use while describing Cécile-Audrey Taurines' practice. She's defiantly hunting the moment, to then fix it with a thread and a button. As most of the exhibitions nowadays, this will be the very first Taurines' show to be organised online. When discussing the topic, the artist didn't hide her mixed feelings about it, but the excitement was there. Showing virtually such works, so charged with emotions, is a great premiere for Cécile, but she's embracing it, like she seems to embrace everything she does in life, personally and professionally.
Salvatore Viviano, December 2020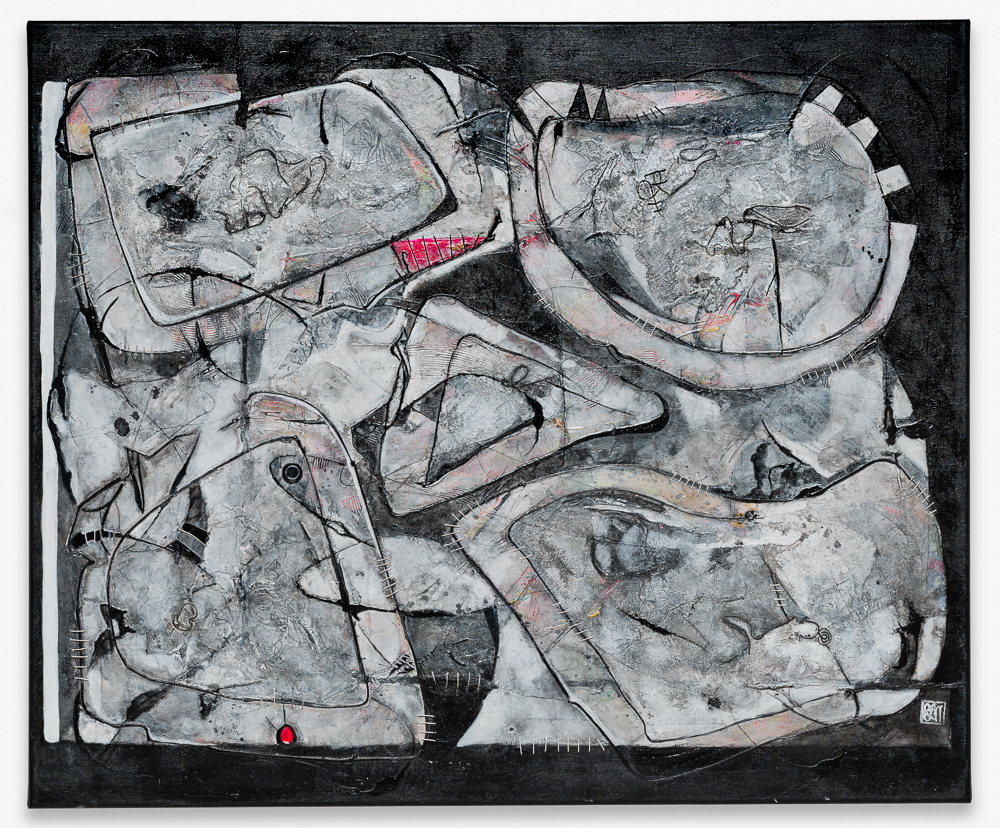 Cécile-Audrey Taurines was born in the South West of France in 1979. After studying law in Toulouse, she followed different paths in her professional and private life yet always inextricably linked to art, eventually leading to art studies in the Netherlands and Belgium.
Salvatore Viviano is an Italian visual artist, art director and author based in Vienna, Austria, since 2009. His artistic activity is primarily focused on performance and installation. Having previously worked in the fashion, cinema and TV industries in Paris, France, he is now teaching at the University of Art and Industrial Design in Linz, Austria and is involved with Phileas in Vienna, Austria.
All photos by Jorit Aust
virtual gallery powered by Kunstmatrix