Anatomy – Alexandre Diop in the Josephinum 2023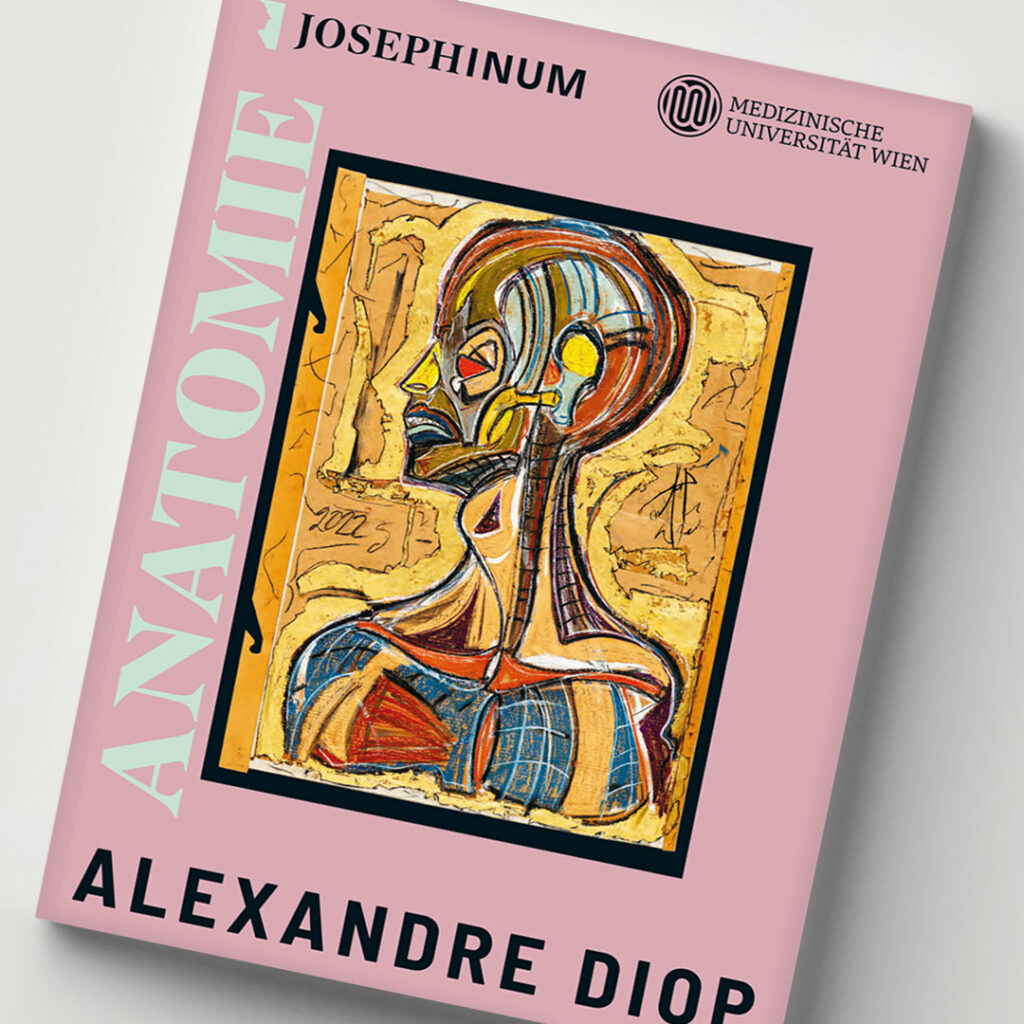 For the first time, contemporary art is presented in the premises of the historical wax models at the Josephinum. On view is a selection of works by French-Senegalese artist Alexandre Diop.

Since its founding in 1785, the Josephinum has housed the Florentine collection of anatomical wax models. This unique collection is complemented by colored drawings and object descriptions, and served as a teaching tool for training military physicians and surgeons.

Diop's work combines a wide variety of materials. Latex, textiles, wood, books, papers, photographs, string, nails, and animal fibers combine to create "object paintings" in relief. Art historical references, human anatomy and an independent artistic strategy enter into a dialogue with the objects of the 18th century.

This catalogue is published as part of the exhibition Anatomy – Alexandre Diop in the Josephinum 2023.
31 x 23 cm, 88 pages, numerous four-col. Fig., hardcover, thread stitching;
text in German and English.

Editors: Christiane Druml, Amir Shariat.
Text: Christiane Druml, Martina Peters, Amir Shariat, Florian Steininger.
ISBN: 978-3-99126-237-4


Reading sample and online ordering:
Or if you would like to order your copy directly from us, please let us know: